To be in perfect health, our body must receive all the nutritional contributions it needs every day. Because a single deficiency can become detrimental and upset your whole organism. We tell you all about vitamin A deficiency , and the health risks!
Vitamin A, what is it?
Like vitamins D, E and K, A is part of the family of fat soluble vitamins. As the name suggests, this means that it is soluble, both in fats, but also in oils.
Its particularity is that it is composed of three forms: retinal, retinol and retinoic acid. The names are a bit technical, but be aware that it plays an essential role on eyesight, acts on the immune system and fights against aging of the skin.
And although this vitamin is essential for our body, unfortunately our body does not produce it naturally. It is therefore necessary to know where to find it, to avoid a deficiency at all costs. And stay in great shape, all year round!
Foods x vitamin A: finding the right balance
To be in good shape, an adult should consume between 700 and 1000 micrograms (µg), per day. Below this daily allowance, you will have a vitamin A deficiency. Above, you risk having hair loss, and minor health concerns. The "too much", like the "not enough", is never good for the organism. So, try to find the right balance, to be in perfect health!
Where is vitamin A found
You will find vitamin A in foods such as: 
White meat: you will find vitamin A in particular in offal. : like those of turkey (10,000µg per 100g) and chicken (2200µg per 100g).
Vegetables: cooked carrots (670µg for 125ml), boiled spinach (500µg for 125ml), but also cabbage, beets, squash, lettuce, peppers, melon, vegetable juices … By eating vegetables, you can be sure you are not deficient in vitamin A!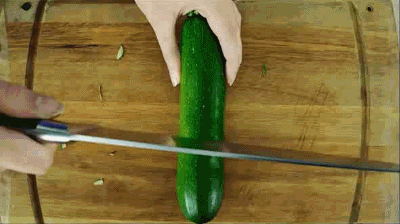 The dangers of vitamin A deficiency for the body
If the daily intake of vitamin A is also essential, it is because a deficiency could have a very negative impact on your health. Even if this is a rare phenomenon in developed countries, remember that risk 0 does not exist!
Vitamin A plays a fundamental role in eyesight. And yes, a deficiency could cause a sharp drop in night vision. Can, if it gets worse, as the World Health Organization says, lead to blindness (or poor vision). And that's not all ! You are likely to have a considerable drop in your immune system, violent stress attacks and more risk for serious illness. 
As far as the children are concerned, they too are affected, they are even on the front line. Vitamin A deficiency can have serious effects on their growth. So for pregnant women, redouble your monitoring and be careful not to monitor your vitamin levels! Moreover, according to a study carried out by the World Health Organization (WHO), more than 15 million children and pregnant women, throughout the world, suffer the various consequences of this deficiency.
So eat foods rich in vitamin A! Your health is most precious to you.