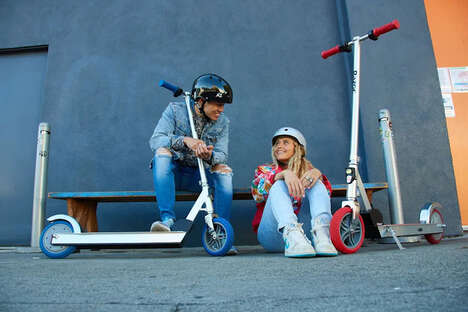 Iconic scooter and e-mobility brand Razor has returned to its roots to launch the Razor Icon, an upgraded version of the company's original Model A scooter, which took youth culture by storm in the early 2000s.
To appeal to the modern yet nostalgic consumer, the Razor Icon has been reimagined as an electric unit that maintains most of the Model 1's original styling and details. The e-scooter comes equipped with a 36V lithium-ion battery that is connected to a 350-watt motor capable of delivering top speeds of 18mph. In addition, an LED headlamp and brake light have been added to the unit, and its tires have been bumped up in size to 8.5 inches.
The Razor Icon is being launched today at Toy Fair, where it is being marketed as both a high-quality ride for urban commuters and a distinct piece of nostalgia for millennial consumers.
Image Credit: Razor