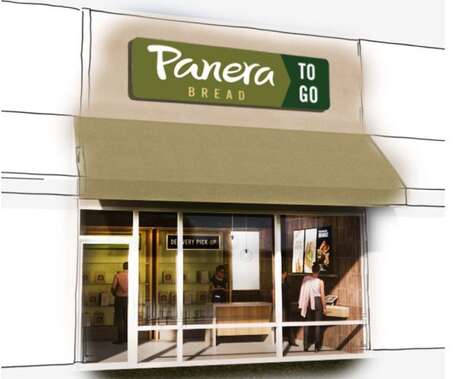 The Panera To Go restaurant location is arriving in Chicago as one of three test locations to help expedite order fulfillment and get consumers their favorite products as quickly as possible.
The location will feature a much smaller footprint than its usual designs and will only fulfill orders placed through the brand's website or mobile app. This will make the location perfect for placement in urban environments where space is limited and a larger restaurant would simply not suit.
The Panera To Go location concept will have no seating with only a counter for picking up orders. The brand plans to potentially incorporate catering orders and kiosks into the retail concept in the near-future, depending on different variables.
Image Credit: Panera