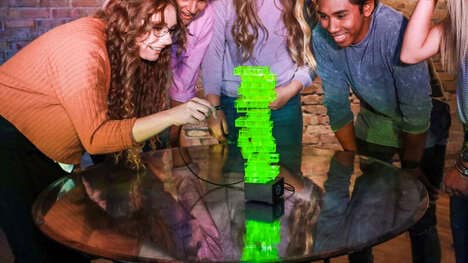 The top November 2021 games trends include product launch events within video game worlds, the rise of crypto collectibles and crypto gaming, and interactive packaging inspired by classic arcade games.
These gaming trends and technologies are poised to shape the next generation of the Internet—the Metaverse. The Metaverse is a network that combines aspects of social media, online gaming, augmented and virtual reality with cryptocurrencies and it is being ushered in with new ways to support virtual interactions. Notably, Facebook is making the shift from being a social media platform to a Metaverse company, as seen in a name change to Meta and an updated logo that resembles an infinity loop and the letter "M."
With the next generation of fast and responsive controllers that provide haptic feedback, the future of games promises to be more immersive than ever before.