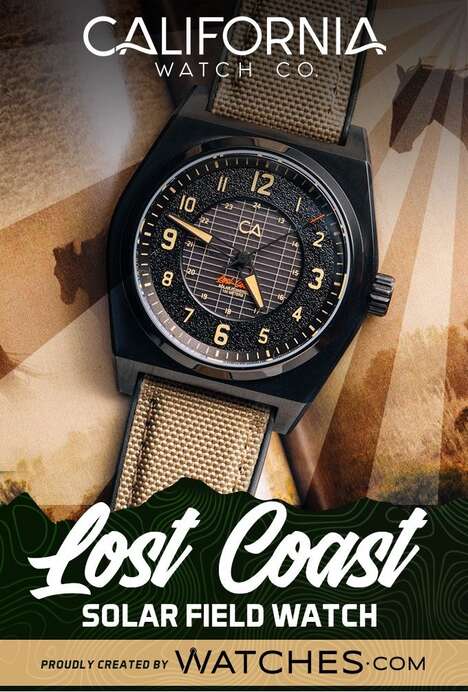 California Watch Co has created a unique solar-powered field watch. The 'Lost Coast' watches are eco-friendly and up to 100 meters water-resistant. A solar cell underneath the solar panel dial transmits light into energy. The electricity is then stored in the storage cell until more natural light is needed.
Its battery lasts up to 4 months when fully charged before requiring exposure to light. Solar charging is the fastest way to charge the timepiece; however, the company invented it so that any light is sufficient to keep it running.
The watch is perfect for the outdoors and was created with a small case to provide mobility when outside or performing activities. It features a highly durable case built from marine-grade steel to ensure it is long-lasting. 'Lost Coast' is equipped with an impressive night vision mode to extend time telling while in the dark. There are currently only 1850 models being released as the company prioritizes exclusivity. Those interested can visit the Kickstarters site.
Image Credit: California Watch Co.