The best way to have a healthy mind in a healthy body is to opt for a healthy lifestyle, and especially to eat healthy . But you still have to know how to feed your body with the right nutrients, to provide it with all the energy it needs, on a daily basis!
The recommendations, we hear every day on television: "You must eat 5 fruits and vegetables per day", "eat at least 3 dairy products" or "avoid eating too fatty, too sweet, too salty! But it's not always easy to know which advertising slogan (s) to follow to the letter, to have the best possible lifestyle. So, don't panic, we give you all the tips to have a perfectly healthy diet .
What does healthy eating mean?
Contrary to popular belief, having a healthy diet does not mean eating seeds and organic products with every meal, without indulging yourself. It is also not doing a diet 10 months out of 12, constantly having the impression of depriving yourself.
Eating healthy means having a balanced diet , so that your body stays healthy and in great shape. But there's nothing to prevent you from making small variations from time to time, just for the fun of it. Fast food, soda, pizza or more, give yourself at least one meal a week or you let go. It's important for morale!
Healthy eating: instructions for use
That's it, have you decided to take care of your body? We give you 5 tips to have the healthiest diet possible!
1- eat fruits and vegetables
When it comes to healthy foods, fruits and vegetables generally get everyone's agreement.
Rich in vitamins, fibers and trace elements, they will delight your body and are essential for food. In addition, since they are low in calories, you can eat them at will. Pretty good, right?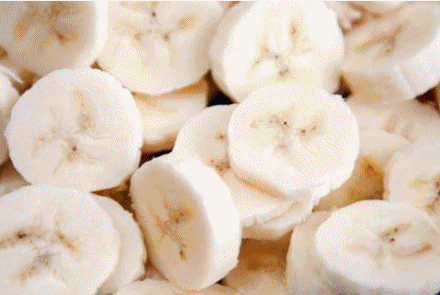 2- ban industrial foods
Prepared products that are generally found in supermarkets are not good for your health. Their composition has been transformed over and over again and many addictives and preservatives have been added, and that our body does not love. As a result, the nutrients disappear in favor of sugar, salt and saturated fat.
So once occasionally they can help you out. But do not consume it in the usual way, at the risk of causing pain to your body.
Find here the 10 industrial foods to ban !
3- bet on good fat
It is not the fat in itself that is bad for your health, it is the bad fat (trans fat). That present in industrial products, biscuits and pastries. It will give dishes flavor, but increase the risk of cholesterol and overweight. But of course, you can cook with olive oil, and eat crisps from time to time, for the aperitif.
4- vary your diet
To be healthy, our body needs more than 40 different nutrients. Lipids, carbohydrates, proteins, water… It is necessary to consume a little of each, daily, to have no deficiency.
So vary your meals, if you eat pasta and vegetables at midday, bet on protein and fruit in the evening. And vice versa.
5- Opt for local productions
Organic is on the rise. If you want to do your body good, go for local producers, rather than supermarkets. The fewer intermediates there are, the healthier your products will be, and without chemicals.
On weekends, take the time to buy your fruits and vegetables in the market. Eat less fish and meats, but focus on quality over quantity by going to the fish and butcher's shops to taste better foods.